Clear Days Ahead: Cataract Surgery and Lens Removal
Cataract Surgery and Lens Removal - London, UK
---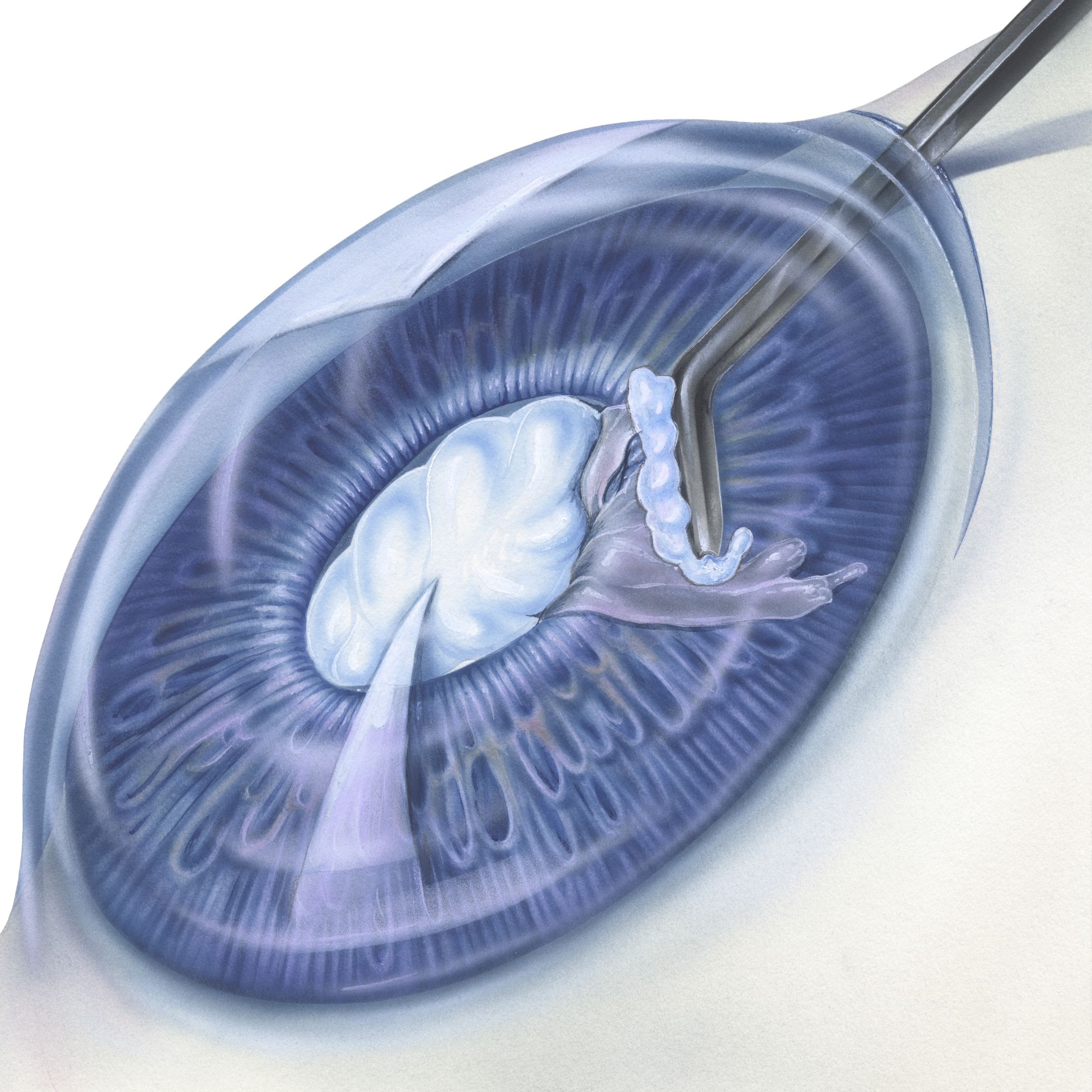 There are few things in life that are absolutely certain. One of these certainties is that if a person lives long enough, he or she will eventually develop cataracts. Cataracts occur when the natural lenses of the eyes become clouded due to the clumping together of proteins. At first, visual symptoms may be mild or even negligible, but over time, cataracts will interfere with vision to the point that everyday tasks become difficult. Eventually, if left untreated, cataracts will result in blindness. Fortunately, there is no reason for cataracts to go untreated, as modern cataract surgery offers a highly effective treatment option.
Indeed, surgical removal of the natural lenses of the eyes is the only method of treating cataracts. The procedure is extremely safe and common; in fact, according to the National Health Service, it is the most common operation performed in the UK, with more than 300,000 surgeries conducted each year. With the advent of intraocular lens (IOL) technology, many patients actually emerge from cataract surgery with superior vision than they've had in decades, making cataracts a blessing in disguise for some.
At the eye care centre of Mr C Steven Bailey, patients can expect cataract surgery and lens removal of the highest standard. At our London, UK practice, Mr Bailey uses tried-and-true technologies and techniques to perform cataract surgery in order to ensure the best possible results for his patients.
If you would like to learn more about cataract surgery and lens removal, please contact our eye care clinic today.
About the Cataract Surgery Procedure
Generally, cataract surgery does not require an overnight stay. It is a relatively simple, straightforward procedure that does not entail any pain or discomfort on the part of the patient. The risk of serious complications such as retinal detachment is extremely low.
The goal of cataract surgery is to remove the diseased natural lens of the eye through a process known as phacoemulsification. Mr Bailey inserts a precision devise that emits high-frequency ultrasonic waves through tiny incisions made in the eye. These waves break the clouded lens up into small pieces, which can be gently suctioned out through the same incisions. Mr Bailey is careful to remove all pieces of the destroyed lens.
Then, through one of the incisions, Mr Bailey inserts an artificial replacement lens, known as an intraocular lens, or IOL. There are several types of IOLs, the most advanced of which are multifocal and accommodating IOLs. These IOLs restore focus to vision at all distances, reducing and potentially even eliminating the need for eyeglasses or contact lenses. The artificial lens functions much as the ailing natural lens did.
Once the IOL is in place, Mr Bailey closes the incisions and places a protective shield over the eye. The cataract surgery is complete, and the patient is allowed to be driven home to rest.
Learn More about Cataract Surgery and Lens Removal
To find out more about cataract surgery and lens removal, please contact the eye care centre of Mr C Steven Bailey today.